Südstern is "WOW"
Freitag, 25.10.2013
Stefan Enrich, 26 years young, grew up in Meran and joined the Südstern network in March 2013 as a mentee, driven by the conviction that the platform would allow him to establish ties within the finance industry and foster his ambition to build a career in the banking sector. He spoke to us about studying abroad, his experiences far from home and what it means to be a Südstern mentee.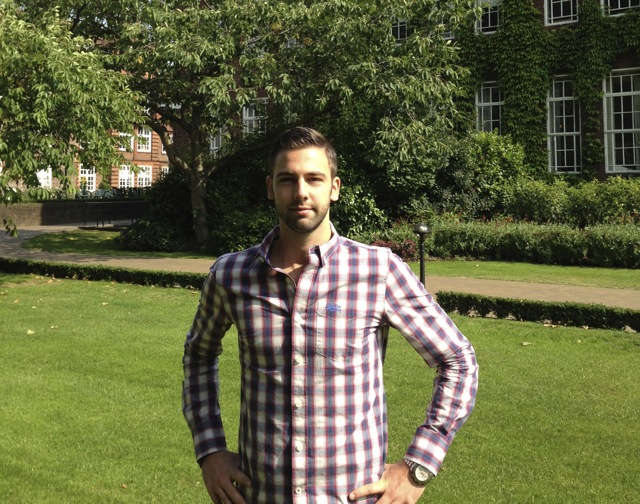 Stefan, you have studied in Siena and Lausanne and are now finishing your MSc in London - what prompted you to move around and attend finance courses at different universities?
My decision to study far from home was based on the fact that I wanted to manage my daily-life independently from "hotel mama". During my time in Siena I started to gain more and more interest in the global financial markets, but in order work in this environment and to gain some relevant experience I was convinced that it was necessary to continue my studies abroad. My stay in Lausanne was a small setback as I faced a series of bureaucratic difficulties and my expectations of the program were not met. So I decided to pack my bags and after an internship in Vienna I moved to London.
How do the teaching methods and approaches differ in the various countries?
The teaching methods could not be any more different across the universities and countries. In Italy, at the beginning of the semester you get your module books and you should know them by the end of the term in order to pass the exams. In Switzerland in some modules we had weekly assignments, but overall the program was also quite theoretically related and at the same time purely mathematical. The UK approach and methods at my university were totally different. First of all, given the small class size and the mandatory attendance, you are not only a student number, but the professors know you in person. Second, the studies are much more practice related, as beside your exams you have to write essays and present group case studies in all your modules.
What were the main difficulties you had to face? Did the universities help you settle in? How did you manage to find a flat, open a bank account etc.?
To study in a foreign language can be tricky at the beginning but you get quickly used to it. In all my universities they organised a meet and greet at the semester start, which gives you a great opportunity to get in touch with new people. Flat hunting is not fun, but there is no way around it. Many universities offer some accommodation services or might have a bulletin board where you find some advertisements. My advice is to travel early in advance to the place you plan to move and check out different websites where you might already find some potential flats. To open a bank account, get a phone sim-card etc., it is recommendable to figure out the best student offers on the companies' websites before going from place to place.
What are the next steps in your career development?
Currently I am writing my Masters dissertation and I started to apply for different jobs in the area of banking, finance and commodities all over the world. I am totally flexible to move again so my bags are literally packed and I'm just waiting for the right offer. Who knows where I will end
You have recently become a Suedstern mentee. What are your experiences so far?
The mentoring program gives you the great opportunity to meet someone who already has a relevant work experience in your area of interest. It allows you to get in touch with very high profile individuals that you might not have access to otherwise.
I was very lucky in that I could choose Gerd Pircher as my mentor – not only is he a very knowledgeable and successful banker, but he is also very nice, extremely down-to earth and keen to help. The first time I met Gerd he gave me useful tips regarding job-hunting and we agreed on how I could benefit from the mentoring program in the future. We had an interesting discussion and I gained a lot of new motivation from talking to him.
The Südstern network also allowed me to get to know other Südsterne working in the finance industry, who were likewise eager to help me gain a better understanding of the industry and the underlying dynamics.
Furthermore, other mentees contacted me to chat about my experiences at the various universities and with regards to potential flatshares in London.
So, in brief, Südstern gave me the fantastic opportunity to expand my network beyond long time friends, university students and people I spend my spare time with to include other South Tyroleans living in London and to get insightful advice on my career path from people with a similar background all in one... Isn't that something?